Lighting Systems and Electrical Installations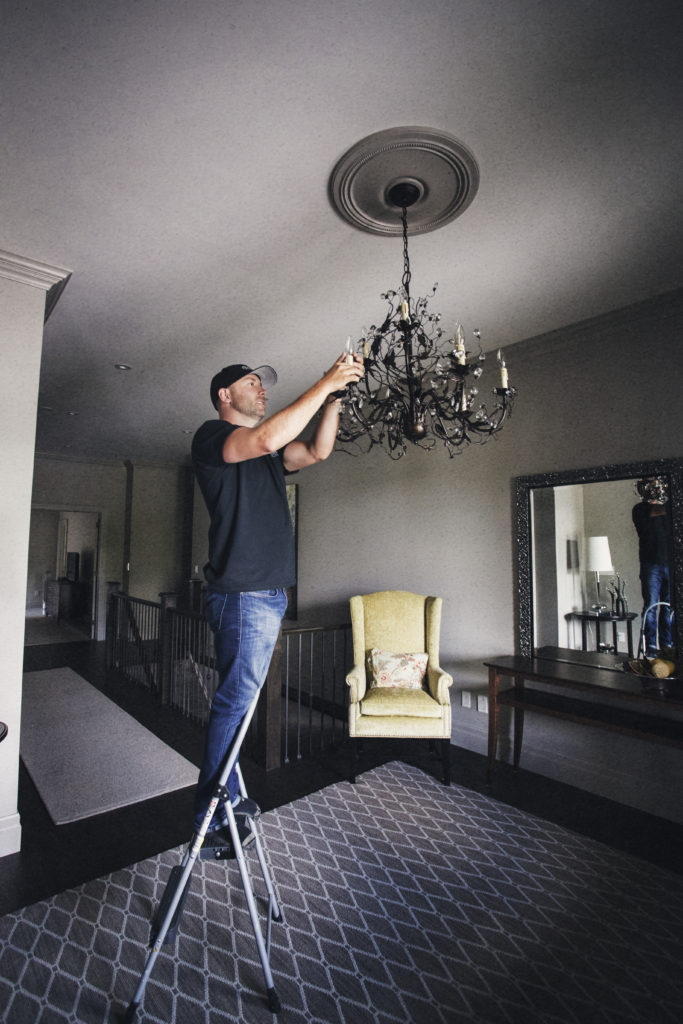 Electrical installations can help you complete the overall look and design of an office or home. One of the best ways to upgrade a room is to put in a great lighting design. With the proper effect lighting type, a room can dramatically change its ambiance; it can be made more inviting and charming in an instant!
CoreElectric can help you come up with a fantastic lighting system, replete with features such as dimming, custom switching and the appropriate fixtures to allow complete control over how you wish to express the room's mood, or for more functional, multi-tasking purposes. Should you wish to put in indoor lighting installations during renovations or for remodeling purposes, or add some modern outdoor lighting designs and incorporate efficient lighting solutions, CoreElectric can make it happen. We can do all that, and more whether for residential or commercial purposes!
Indoor Lighting
Our expert electricians are duly trained in helping homeowners choose the right fixtures for complementing the theme of their house. New indoor lighting illuminates areas of the house safely; more importantly, they make your house look warm and inviting! Installation or replacement of LED lights make your house greener and more efficient in consuming electricity. Choose from an array of great lighting options such as pendant lights, chandeliers, pot lights for your home theatre, library, bathroom, kitchen or in the basement.
Outdoor Lighting
Our company is no stranger when it comes to installing spot and floodlights, motion sensors, timer and dimmer switches where you need it- in your garage, patio, garden, paver, deck or in commercial applications, parking lots. Our professional Guelph electricians are adept in all types of outdoor electrical installations. We provide everything you need, including custom home electrical works, residential renovations and commercial services.
What can you expect when you go with our electrical services? A contractor who can both install and design lighting and many other electrical works. We know how important it is to get it right the first time- after all, time is of the essence, and the faster the electrical installations are done the better, right? CoreElectric leaves nothing to chance; all electrical components and wiring are given particular attention to detail. We work closely with our clients to ensure everything we do is up to par on our customer's standards.
CoreElectric is a fully-insured and licensed Guelph electrician services that can handle any and all electrical installations you need. We take pride in doing quality work no matter how big or small the project is. Come to us for an estimate and see how we can lend our expertise for your residential or commercial needs.